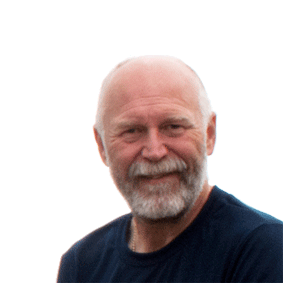 22nd February: Today the Government have published a roadmap to take us safely out of lockdown and towards some sort of new normality. In essence:
From 29th March formally organised outdoor sports – for adults and under 18s - can also restart and will not be subject to the gatherings limits, but should be compliant with guidance issued by national governing bodies. This is taken as confirmation that hashes can meet again!!;
No sooner than 12th April the pubs can re-open with outside service only;
No sooner than 17th May gatherings of up to 30 can meet outside and pubs can re-open for inside service;
No sooner than 21st June legal limits on social contact will be lifted;
Below is a fuller outline with dates to describe the 'what' and 'when' as far as can be anticipated at this time. Buzby

A way forward has been planned - but what restrictions will be lifted first?
8 March: All school and college students in all year groups can go back to the classroom from 8 March, with outdoor after-school sports and activities also allowed to restart.
29 March: the Government will allow outdoor sports facilities to reopen, broadening the options for outdoor exercise and recreation. These facilities, such as tennis and basketball courts, and swimming pools, can be used by people in line with the wider social contact limits. Formally organised outdoor sports – for adults and under 18s - can also restart and will not be subject to the gatherings limits, but should be compliant with guidance issued by national governing bodies. The "rule of six" will return, along with a new two-household rule. This will allow either six people from a maximum of six separate households to meet in outdoor settings such as parks and private gardens from 29 March, or a maximum of two households, regardless of the number of people. This means friends and family members will be able to sit down for a coffee or have a picnic in the park, something not currently allowed under lockdown.
The government's "stay at home" slogan will be replaced by "stay local" at this point, but people will still be encouraged to work from home and minimise all travel where possible.
Care home residents will be allowed a single visitor from this date, with visitors required to take a lateral flow test and wear personal protective equipment.
No earlier than 12 April: The hospitality industry, including pubs and restaurants, is expected to reopen outdoors with the rule of six or new two-household rule in force.
There will be no curfew or restrictions on alcohol only being serving with a substantial meal, however customers must be seated.
Non-essential retail, hairdressers, barbers and nail salons, will all reopen, as will gyms, zoos, theme parks, drive-in cinemas, public libraries, community centres and self-contained holiday accommodation.
Funerals will be allowed to take place with a maximum of 30 people, while weddings will resume with up to 15 attendees.
No earlier than 17 May: Gatherings of up to 30 people will be permitted outdoors at this point. However, the rule of six and two-household rule will apply indoors as people are allowed to meet inside for the first time in months.
Pubs and restaurants will reopen indoors, as will cinemas, children's play areas, hotels and B&Bs.
Some large events will be able to take place, including conferences, theatre and concert performances and sports events.
Controlled indoor events of up to 1,000 people or 50 per cent of a venue's capacity, whichever is lower, will be permitted, as will outdoor events with a capacity of either 50 per cent or 4,000 people, whichever is lower.
The government will also make a special provision for large, outdoor, seated venues where crowds can be safely distributed, allowing up to 10,000 people or 25 per cent of total seated capacity, whichever is lower.
Up to 30 people will be allowed to attend weddings, receptions, funerals, and commemorative events, including wakes. A broader range of stand-alone life events will also be permitted at this step, including bar mitzvahs and christenings.
No earlier than 21 June: All legal limits on social contact will be lifted from 21 June at the earliest.
Once social-distancing is completely eased, nightclubs should be able to reopen and restrictions on events and live performances, including weddings, will finally being lifted.


What four conditions must be met?
The timetable for lifting restrictions will be subject to four tests at each stage of easing measures, including the success of the vaccination rollout, the effectiveness of the vaccination programme at reducing hospital admissions and deaths, infection rates and the impact of any new coronavirus variants.
The government will also conduct four reviews, including looking at coronavirus status certificates to allow people to prove if they have had a vaccine or negative test result, pilots of large events, international travel, and the withdrawal of social distancing measures and face masks.


Useful documents etc.

Whilst COVID-19 may stop us physically meeting, technology will help us keep in touch! Contact Boots-in-Puss at the Self Isolated Hash House Harriers Facebook page and ask him to add you to the Messenger Group for regular updates. Friday night is Quiz Night! Not to be missed!
I've been asked to draw your attention to the Dartmoor National Park's policy regarding 'events' on the moors. Whilst accepting that hashing is not the same as say, Ten Tors, they do require notice and advice if there are to be more than 50 participants. Also, there are 'out of bounds' areas due to ground nesting birds for some of the year. These are also detailed from the links above. Please circulate this information if your pack uses Dartmoor.
The National Trust are reinforcing the need to request access to their land, and have asked us again to give them as much notice of an intended hash as we can. This is nothing new. The Diary has always carried their contact number, however insurance and risk assesments have also been requested. Talks are in progress and more information has been requested to provide comprehensive guide on our website. I encourage all hare masters to make themselves aware of the detail, and revisit to review updates.
If you're a visitor to our region, there's always loads going on down here so just check out the Diary & Notices to see for yourself!
If there's anything you'd like to see here - ideas for additional content, new links or even corrections - please let me know and I'll do my best to oblige.
On-on, Buzby
Email:southwesthashhouseharriers@gmail.com